Three Hazelnuts for Cinderella
In the coming winter season 23/24 Moritzburg Castle near Dresden will once again be transformed into the magical setting of the beloved fairy-tale classic. Calling all fairy tale fans: Come and discover lots of secrets and find out more about Cinderella and the film shoot, original costumes, fan items, props and much more. Follow in the footsteps of Cinderella and the handsome prince on the original film set. Children aren't the only ones who will be amazed by the exhibition!
The winter exhibition inspired by the cult film
As winter falls, Cinderella lights up Moritzburg Castle. In the German-Czech film adaptation from 1973, she continues to touch audiences to this day with her confident and witty ways. The winter exhibition at the original film location in Moritzburg will reveal background stories about the film and the history of the fairy tale. The information boards are in german and czech language.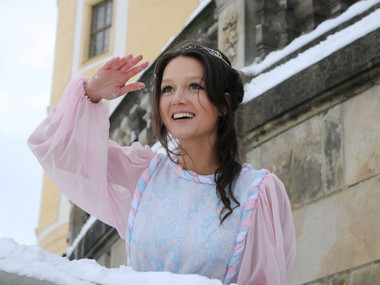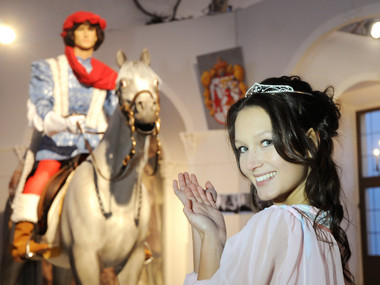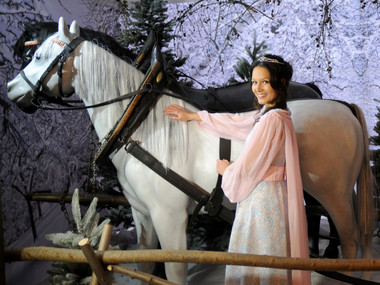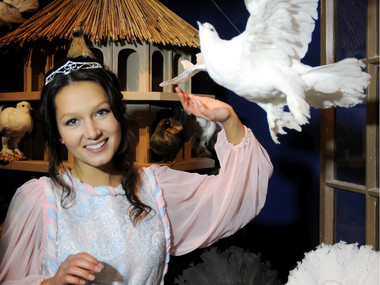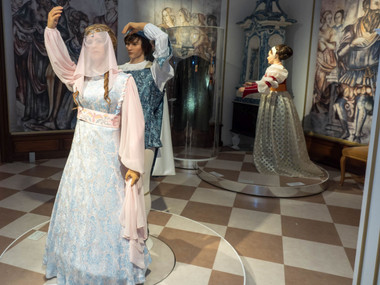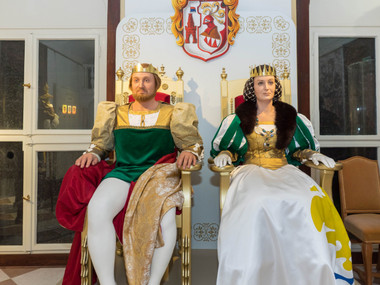 Frequently asked questions about the exhibition (FAQ)
How long does the visit of the exhibition last?
You should plan around 1 hour for your visit.
Can I take photos in the exhibition?
Yes. You are more than welcome to take photos in all exhibition rooms – but only for private purposes.
There are two photography stations that offer particularly good photo opportunities.
Can I visit the exhibition in a wheelchair?
Yes. The exhibition will also be accessible to wheelchair users. Please inform the staff at the ticket office.

Can I take a stroller into the exhibition?
Unfortunately, you will not be able to visit the exhibition with a stroller. However, you can keep your stroller in our »baby carriage parking lot« during your visit.
Can I take my dog with me?
No, dogs are not allowed to be taken into the exhibition. This rule also applies to small dogs in bags brought along.