Baroque splendor embedded in an idyllic landscape – this is Moritzburg Castle! The Baroque Castle and its special sights attract thousands of visitors every year. In order to keep it that way and to make our visitors feel comfortable in the future, too, we would like to make your stay at Pillnitz Palace & Park as pleasant as possible. You can find all valuable information for your visit on this site.
Dear visitor to the exhibition,
many thousands of guests visit the tow Moritzburg castles every year. In order to preserve this cultural treasure, certain limitations apply to visiting our museums:

Unfortunately, pushchairs or baby buggies are not allowed in our exhibition rooms. An exception applies to wheelchair users. See here for further notes on accessibility.

Thanks for your understanding.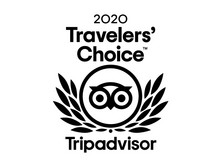 Benefits with the schloesserlandCARD
Permanent exhibition
Free admission to the permanent exhibition

Special exhibition
Reduced rates apply to enter special exhibition

Accommodation
Arrival & map
Next City: Dresden (15 km)
Arrival information:
By car
via A4, exit Dresden Wilder Mann, follow the signposts
via A13, exit Radeburg, follow the signposts
By public transport
rail to Dresden Neustadt Station, then bus line 477 towards Radeburg as far as Moritzburg Castle
bus line 477 towards Radeburg as far as Moritzburg Castle
Tipp:
Take the historic narrow gauge railway »Loessnitzdackel« from Radebeul to Moritzburg. You reach Radebeul Ost by city rail S1 (Dresden-Meißen). For further information go to http://www.loessnitzgrundbahn.de/.